Government Shutdown
Dear Rhode Islander,
As of now, we are dealing with a government shutdown.
While many of the harms of the shutdown are still unfolding, we've already seen it hurt thousands of families in Rhode Island and across the nation. Please visit this page in the future, as updates will be posted here as they become available.
While this is just a partial list, here are some things that you should know about the government shutdown:
Approximately $2.66 billion of the state's total $8.1-billion budget comes from the federal government.
According to the latest statistics from the Rhode Island Economic Development Corporation (RIEDC), the federal government is the state's third largest employer, with over 11,500 employees (not including active duty military personnel and reservists).
A prolonged government shutdown could halt construction work on bridges and roads and make it harder for people to do simple tasks like renew their passports or apply for federal benefits.
Financial support for Rhode Island's small businesses: The shutdown has put a stop to the Small Business Administration's ability to provide a critical source of small business credit until the government resumes operation. According to the SBA, Rhode Island is home to 23,537 small businesses. In Rhode Island during FY12, SBA approved $87.4 million loans to local small businesses.
While the government hasn't released the total number of furloughed employees, projections indicate that up to 7,000 federal employees in Rhode Island could be in jeopardy: Aside from an exemption for many military personnel, even government workers who are required to stay on the job will not get paid until the shutdown is over – potentially harming the small businesses in their communities as well.

Social Security benefit checks will continue to go out during a shutdown, however applications for new benefits are being delayed and services for seniors could be significantly curtailed. As a result of furloughs and service cuts during the last shutdown, which spanned 21 days between 1995 and 1996, nationwide about 112,000 claims for Social Security and disability benefits were not taken, 212,000 applications for Social Security Numbers were not taken, and 800,000 callers were denied service on the Social Security Administration's 1-800 number.
Low-Income Energy Assistance: The 34,000 Rhode Islanders who depend on the Low Income Home Energy Assistance Program (LIHEAP) could see their benefits delayed. With critical winter heating assistance needed, I joined Sens. Jack Reed and Susan Collins to include a bipartisan fix in the CR to allow the U.S. Department of Health and Human Services to provide the bulk of the LIHEAP allotment to the states ahead of adoption of a full-year funding bill.
Veterans benefits: The processing of new educational, pay, and pension benefits for the over 90,000 Rhode Island veterans may be delayed. During the 1995-96 shutdowns, more than 400,000 veterans nationwide saw their disability benefits and pension claims delayed, while educational benefits were delayed for 170,000 veterans.
Wildlife Refuges, National Parks and Historic Sites: In a shutdown, the more than 950 Wildlife Refuges and National Park Service sites nationwide are closed, including Roger Williams National Memorial in Providence and the Rhode Island Refuge Complex.
I will continue to share updates on this web page as they become available.
Sincerely,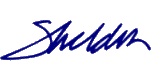 U.S. Senator Sheldon Whitehouse
P.S. If you know other Rhode Islanders who have questions about the potential government shutdown, please share this link with them: www.whitehouse.senate.gov/shutdown