12.02.11
Whitehouse Highlights Efforts to Protect Troops from Counterfeit Military Products
Portsmouth, RI – Following the approval by the U.S. Senate this week of legislation to keep counterfeit products out of the military supply chain, U.S. Senator Sheldon Whitehouse (D-RI) visited a Rhode Island business today which is poised to help in this important effort. Whitehouse visited A2B Tracking, a Portsmouth company that manufacturers unique identification technology for the military as well as tracking software which could be used to prevent the distribution of counterfeit products.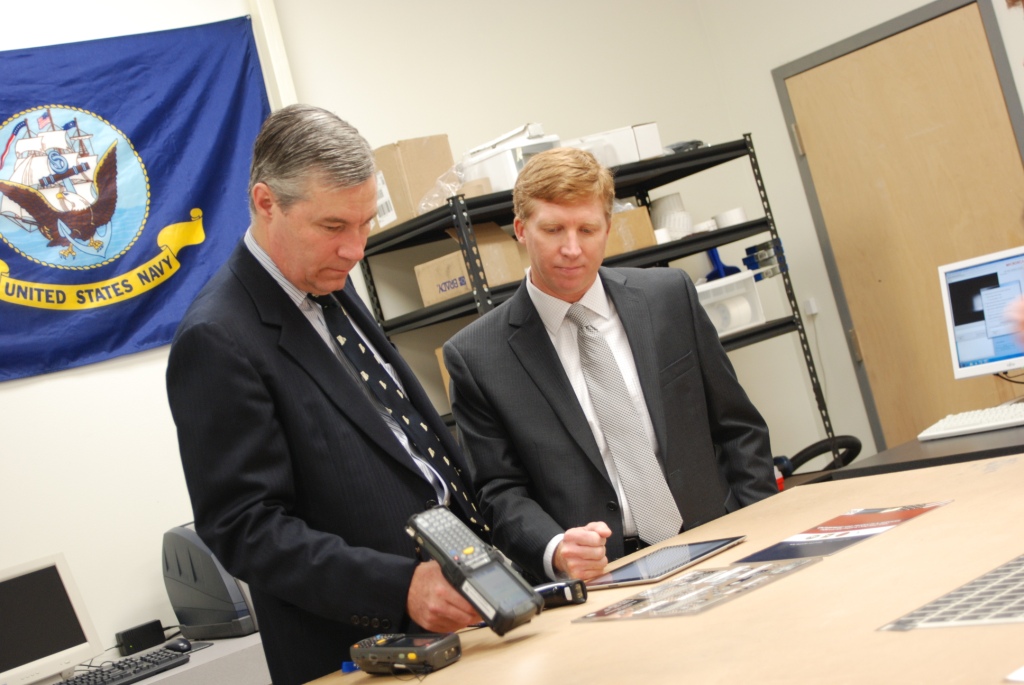 "Our troops serving overseas have enough to worry about each day – faulty equipment should not be a concern," said Senator Whitehouse. "The Combating Military Counterfeits Act will help keep counterfeit goods out of the military supply chain and better protect our servicemen and women."
"A2B creates and manages globally unique marks for item traceability, which enable the distinction between authentic and counterfeit parts," said Peter Collins, President of A2B Tracking Solutions, Inc. "We look forward to becoming more involved in addressing the military counterfeit problem."
The bipartisan Combating Military Counterfeits Act, which Whitehouse introduced earlier this year, was unanimously approved by the Senate this week as part of an anti-counterfeiting amendment to the Defense authorization measure passed last night. Under the current counterfeit trafficking statute, criminal sentences imposed on traffickers in military counterfeits do not reflect the serious dangers that these products pose to our troops. The approved legislation addresses this deficiency by creating a new enhanced offense that specifically targets trafficking in military counterfeits and by increasing penalties for criminals who know that the counterfeit product they sell is intended for use by the military or is identified as meeting military standards.
A 2010 study by the Commerce Department quoted a Defense Department official estimating that counterfeit aircraft parts were "leading to a 5 to 15 percent annual decrease in weapons systems reliability." Similarly, the Government Accountability Office has reported that the Defense Department discovered in testing that it had procured body armor that was misrepresented as being "Kevlar," and that a supplier sold the Defense Department a personal computer circuit that it falsely claimed was a $7,000 circuit that met the specifications of a missile guidance system.
The Combating Military Counterfeits Act is supported by A2B Tracking, the U.S. Chamber of Commerce, the National Association of Manufacturers, the Semiconductor Industry Association, DuPont, the International Trademark Association, and the International AntiCounterfeiting Coalition.
###
---
---
Next Article
Previous Article